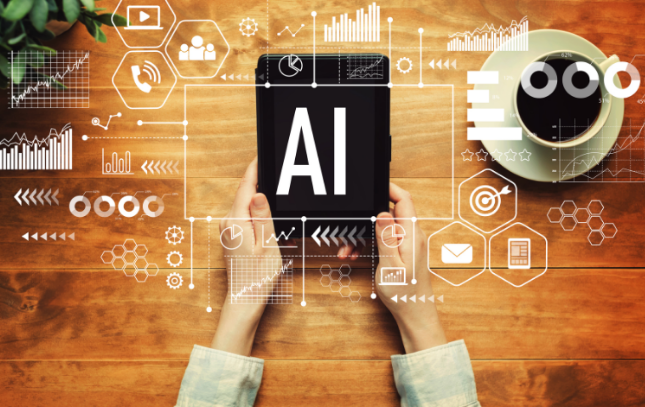 ---
"How much is our hospitality recruitment costing us, and how can we reduce it?" This is one of the questions that surely plays on a loop in the mind of every human resource manager. In 2016, the Society for Human Resource Management's (SHRM's) Human Capital Benchmarking Report showed that it took an average of 42 days and €3500 to fill a position.
We must point out that this is a generic average, and the time to hire an employee can vary hugely between industries. However, what if there was a field of computer science that could integrate into all sectors, including hospitality, and significantly decrease the overall time, workload, and cost of recruiting a new employee? The answer lies in the world of artificial intelligence (AI) recruitment!
What Is Artificial Intelligence?
Artificial Intelligence, commonly referred to as AI, is: "The theory and development of computer systems able to perform tasks normally requiring human intelligence, such as visual perception, speech recognition, decision-making, and translation between languages." (Definition provided by Lexico.)
We know that artificial intelligence is already intertwined with our industry and has a substantial impact, even in hospitality recruitment. Despite its advancements in hospitality, not everyone is fully aware of what AI is, the benefits of AI, and its drawbacks. We've investigated these topics and will bring you up to speed with just how AI is changing the way we hire.
How Can You Use AI in Hospitality Recruitment?
AI for recruiting is the application of artificial intelligence such as machine learning, natural language processing, and sentiment analysis to the recruitment function. The machine will make predictions based on the patterns it has learned.
What are the benefits of AI Recruitment?
1. AI Candidate Sourcing Does the Groundwork
The first step of any hospitality recruitment process is to create the job description. It's not only time-consuming, but it's also tough to have 360-degree knowledge of every role in the company. This is where augmented writing technology steps in, offered by companies like Textio, as the software can learn your company's style of language and identity to help you write more appealing, on-brand, and effective job descriptions.
AI recruitment software is capable of automating other elements of the candidate sourcing process. It can post your latest open opportunities on multiple job boards and on your social media channels in a flash and can even suggest previous applicants that match new opportunities.
2. Resume Screening Assesses and Shortlists Candidates
With a pool of candidates in front of you, the next step is to screen and shortlist them. Yet again, this is another time-intensive task. We're certain that your HR department has posted a new job opportunity one day, and only a few days later has dozens, if not hundreds of applications. It's not feasible for recruiters to check every application thoroughly. This is where AI recruitment tech can fine combine each applicant's cover letter and CV to make sure you're aware of the best talent.
3. Chatbots Eliminate Tedious Tasks
Nowadays, chatbots are widely used across all industries to respond to customer queries quickly. They're very useful in hospitality recruitment as they can take care of candidates' questions and interview scheduling. This simultaneously lightens HR's workload as it eliminates the need for contacting applicants via phone, and it elevates the candidate experience as their questions are addressed almost instantly.
4. AI Minimizes Bias and Discrimination
One standout feature of AI recruitment technology is that it's able to mitigate unconscious bias and discrimination. Studies have demonstrated that there are certain aspects that ultimately influence human beings' decision making. Thanks to AI, from the first to the last interaction of your recruitment process, it will not favor one candidate over another due to their skin color, age, race, religion, sexual orientation, gender, sex, disability, nationality, or other factors.
5. Boost the Quality of Your Hiring
Data-driven decisions are imperative to the success of any company, the former favourite of using your "gut feeling" is no longer viable. By integrating AI-powered software into your recruitment process, you can discover a candidate's likelihood to succeed in a role. AI tech can also conduct talent and personality tests using games based on neuroscience. The results are analyzed to highlight cognitive and personality traits, so you get a better picture if they'll fit in with your culture.
6. AI Technology Works Round the Clock
The candidate experience has never been so important in this day and age when social media, online reviews, and word of mouth rule. As the HR team, you need to provide 5* hospitality service during every interaction with your candidates. AI machinery comes into its own here as no matter when a candidate asks a question; the chatbot is ready to answer. This provides a more seamless experience that shows your brand in a positive light.
7. Leaves You With More Money and Time
From start to finish, artificial intelligence recruitment technology can save you money and reduce your time to hire, which is music to the ears of every HR department. It frees up your calendar so you can invest more quality time in face-to-face interviews and company-wide projects.
"This technology sounds like a dream; surely, there are downsides to it?"
What Are the Drawbacks of AI Recruitment?
As with any groundbreaking technology, there are counterarguments as to the use of artificial intelligence in the hiring process in general, and in hospitality recruitment.
1. AI Recruitment Tech Isn't an Overnight Success
Implementing such a cutting-edge piece of software requires an initial investment of both money and time. So, if you're looking for a quick fix, AI isn't for you. The first step is to plant the seeds, nurture the technology, and watch it flourish as it becomes a pillar of your company over time.
2. Where Is the Love?
The beating heart of any human resources department is the passion these dedicated professionals have to help, advise, and look after the employees in the company. When it comes to artificial intelligence recruitment, the beating heart is a bunch of wires, mountains of data, and streams of code. Some people object to AI's lack of personal touch as the human-to-human feeling in the recruitment process is undeniably important.
3. Misinterpreting Data = Dismissal
AI is built around data, statistics, and historical records, so the machine only understands and learns from your inputs. If certain filters are applied to the recruitment process, for example: only highlight candidates with specific keywords in their cover or CV, the software could disregard people who did not use the phrases you selected. Yet again, these people could be perfectly qualified for the role.
4. Human Error Is Ever Present
We'd like to shine a light on a famous example of how AI recruitment can go wrong, even at one of the world's largest companies. It's reported that between 2014 to 2017, Amazon HR used artificial intelligence recruitment software to screen resumes. However, it was later discovered that the software favored male candidates due to the machine's learnings over the previous ten years when more males were hired. The consequence was that the software would demote female applications.
Study: Hilton Hotels & Resorts' Use of AI
Being one of the world's largest hotel chains, Hilton receives hundreds, if not thousands, of job applications per day. This left them with the challenge of successfully screening these candidates and hiring the right talent. To help them streamline their process, they adopted AI tech back in 2014, and it has been a great success ever since.
The company is reportedly using the services of AllyO, an end-to-end HR management solution, to provide first-class candidate experience and automate admin tasks. The impact is astonishing as they're now able to send 83% more offers per recruiter per week!
What's in Store for Hospitality Recruitment?
AI recruitment technology is undoubtedly here to stay. It will only continue to evolve and attain even more cognitive capabilities. Thus, replicating and surpassing what the human brain is capable of on technical levels. These machines are built to function independently. However, they'll always need to be controlled and updated by humans. From our point of view, we don't think it could be a long time before a machine can match the emotional intelligence of a human being. To future proof your employees, we believe it's time to integrate lifelong learning based around handling artificial intelligence.